Chemical Guys Philippines
Regular price
Sale price
₱1,035.00
Unit price
per
Sale
Sold out
Diablo Wheel Gel is a pH balanced wheel and rim cleaner that uses gentle oxygen infused foam to safely clean any wheel finish. This non caustic formula is perfect for weekly maintenance washes!

Use This To:
Loosen and lift stuck on contaminants
Stop worrying about etching or staining
Remove brake dust before it permanently embeds
Clean without the use of harsh chemicals
Safely clean any type of wheel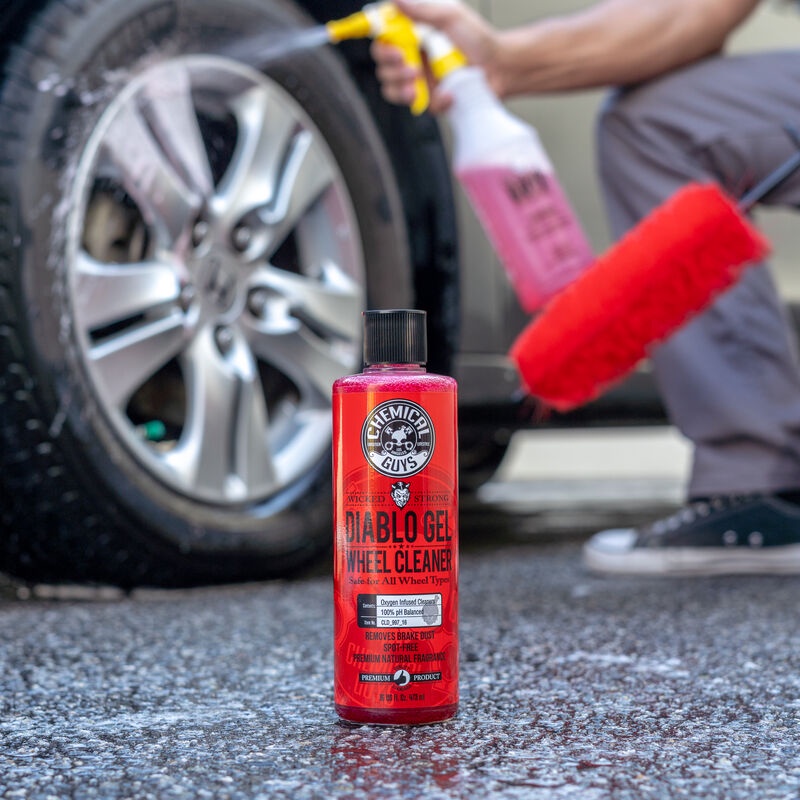 SAVE WHEELS FROM PERMANENT DAMAGE

Brake dust and road filth are not just ugly, it will destroy your wheels if left unchecked. Diablo Gel Wheel and Rim Cleaner lifts away stuck-on brake dust and road grime with concentrated suspension technology. Oxygen-infused cleaners and slick lubricants guide filth off the wheel and into a foaming lather that will not scratch sensitive surfaces when scrubbing with a brush.
THE SAFEST WAY TO GET THE DEEPEST CLEAN
Many wheel cleaners use caustic acids and heavy alkaline compounds to cut through brake dust which corrodes and destroy shiny wheel finishes and car parts over time. Diablo Wheel Gel is gentle, non-caustic, and safe to use around any other car part in the vicinity of the wheel. Simply rinse off any overspray without any fear of etching or staining any other car parts.
Share
View full details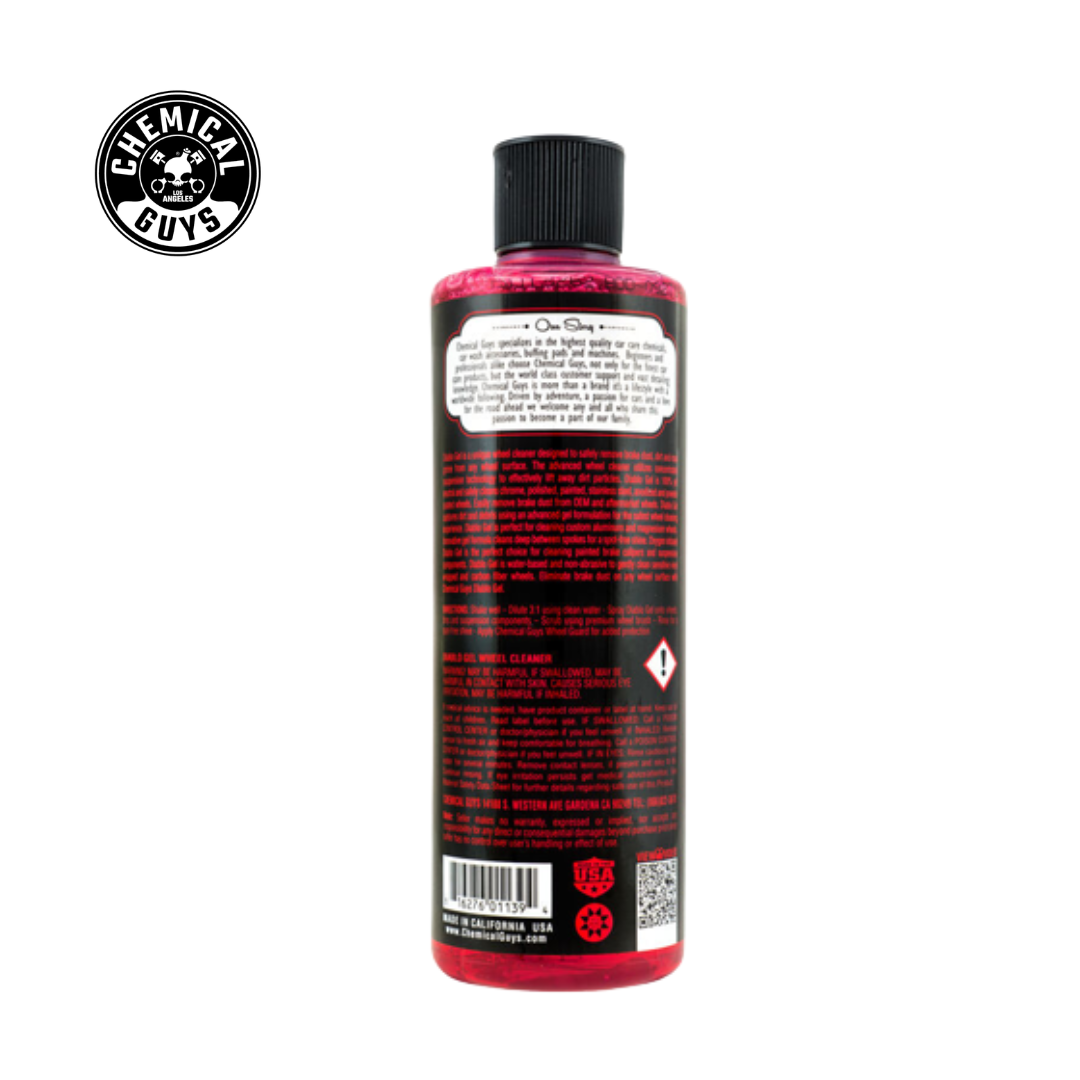 Collapsible content
PRODUCT DESCRIPTION

1. Rinse wheels with a sharp stream of water to remove loose dirt and soften tough grime.
2. Spray wheel cleaner on wheels, tires, brakes, and suspension components.
3. Let sit to break down filth and grime for several minutes.
4. Use brush to gently agitate dirt and grime.
5. Rinse away filth, cleaner residue, and soap with a sharp stream of water
6. Please Note: Always test in a small, inconspicuous area before first use.
ADDED DETAILS

Applicable Materials: Painted Wheels Chrome Aluminum Stainless Steel Powder Coat Matte Wrapped Anodized PVD Chrome
Applicable Locations: Wheels Undercarriage Brakes Calipers Tires Exterior
Product Form: Gel
Application Type: Clean
SHIPPING

ESTIMATED DAYS OF DELIVERY:
1-3 days Metro Manila
1-7 days Outside Metro Manila

For SAME DAY DELIVERY, Kindly send us a message or call us at
(+63) 998 593 0447