HydroInterior is the perfect fusion of detailer and ceramic coating in one that brings the incredible long lasting protective properties of ceramic into the most important area of your car, the interior!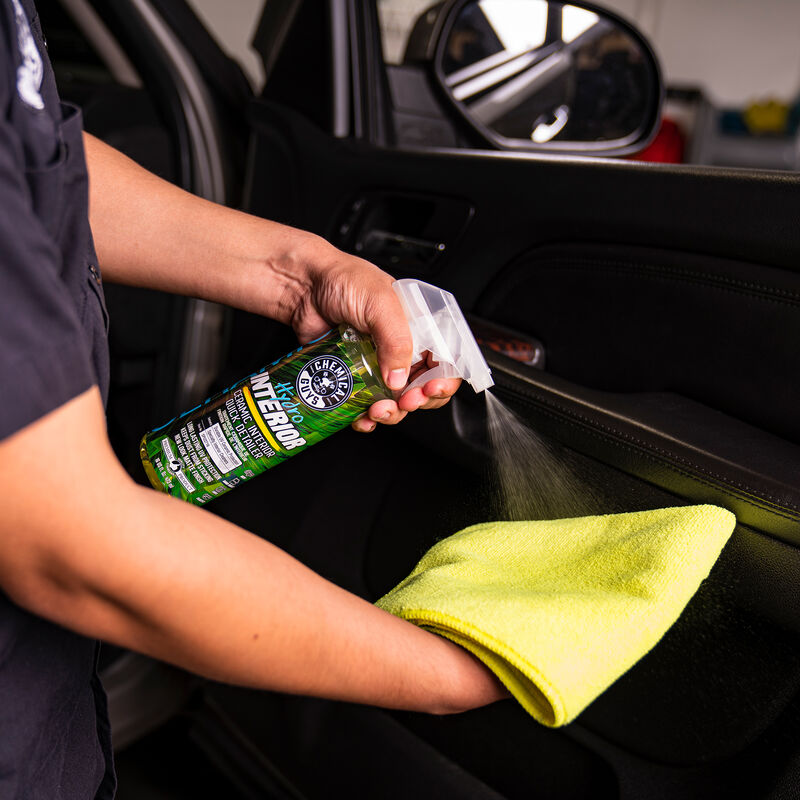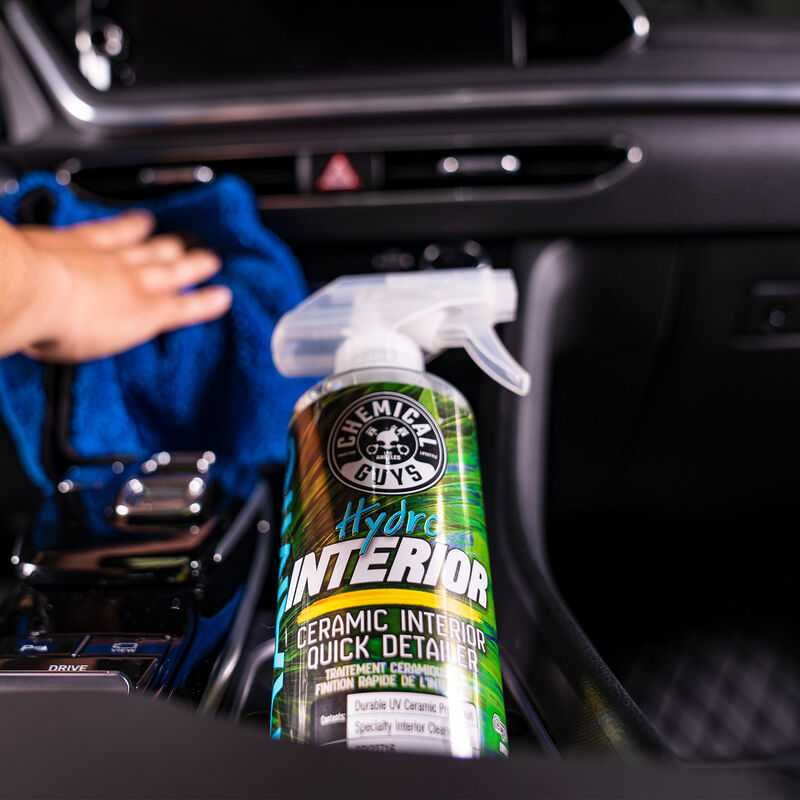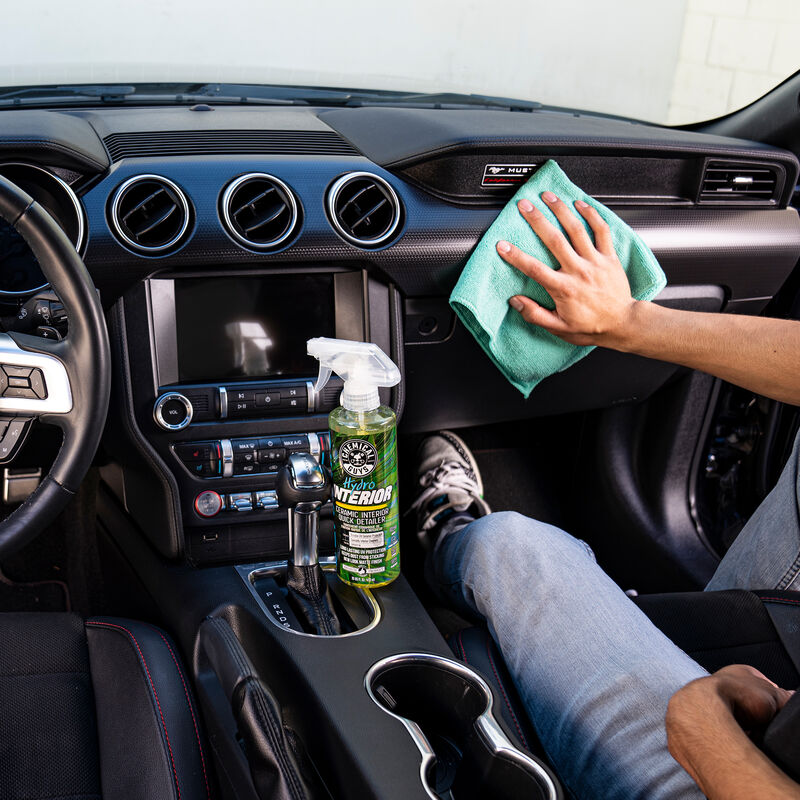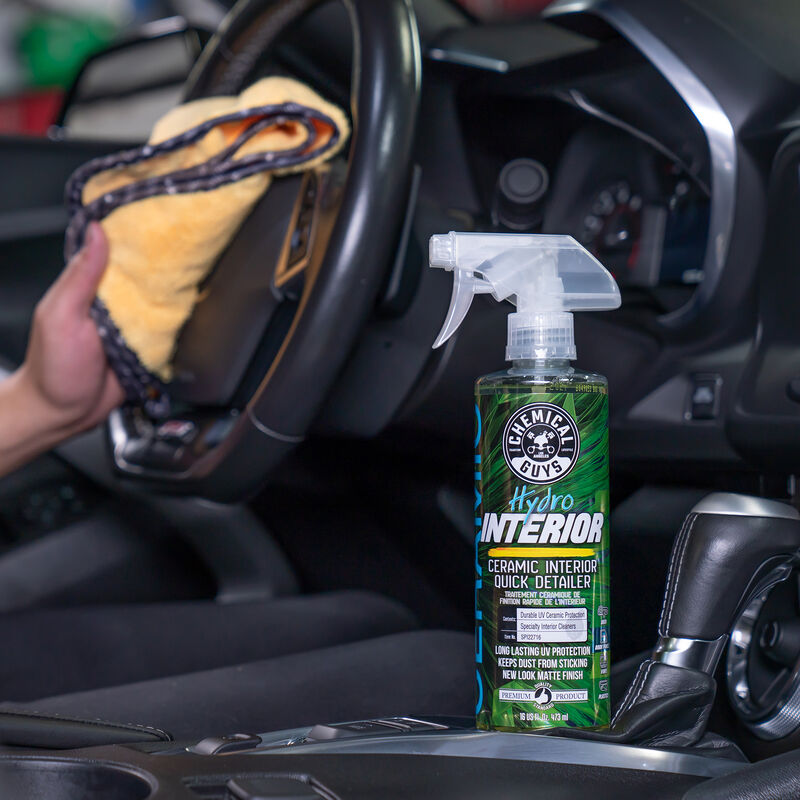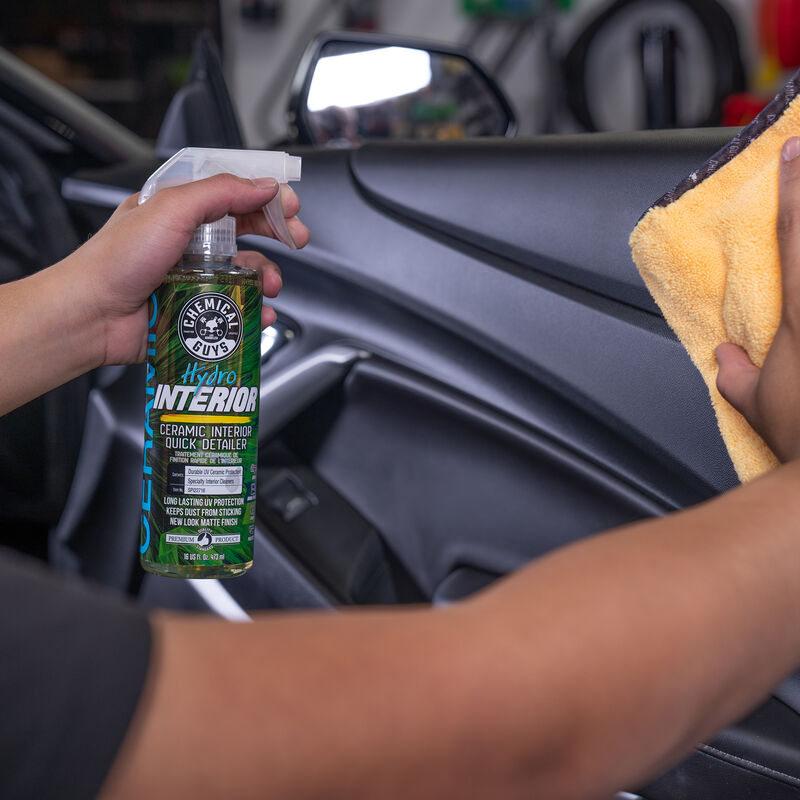 Awesome HydroInterior Features:
Ceramic protection for inside your car

Enjoy the benefits of ceramic without the hassle

Achieve an even new-look finish in seconds with the durability of a ceramic

Ceramic self-cleaning properties reduces surface dust

Effortlessly apply durable ceramic protection

Shield against UV rays and the elements

Non greasy new look factory matte finish

Removes light dust, fingerprints, smudges, and grime
Coat Where It Matters Most
You spend all your time in the cabin of your car, so why would you drive around with all that filth? Clean, then protect your interior from dust, soil, grime, oils, and UV rays with Chemical Guys HydroInterior! The unmatched formula is engineered using advanced interior cleaning polymers and SiO2-infused chemistry to deliver the best interior detailer and protectant. This revolutionary interior quick detailer doesn't just remove light dust, fingerprints, smudges, and grime... once applied, the ceramic-treated surfaces help shed contaminants easier while advanced self-cleaning properties help you enjoy your interior longer! HydroInterior is developed to clean and protect while also helping maintain a fresh and clean interior that's odor free for a fresh experience every time you step into your ride.
Versatile For All Interiors
HydroInterior Ceramic Detailer is the most versatile detailer you will ever need. HydroInterior can be used on both coated and non-coated vehicle interiors for tremendous results. Use it to clean and protect a multitude of interior hard surfaces including plastics, painted plastics, vinyl, imitation leather, plastic vinyl, door panels and more. Use Chemical Guys HydroInterior as a maintenance product or simply to add protection to the surfaces that you and the elements are the hardest on: your interior! The durable UV protectants within HydroInterior mean advanced resistance against fading on that dashboard baking in the hot sun so your interior stays pristine longer